Farwide UI ↗

Product design for an app to help hunters and anglers access rules and regulations in their regions.
Role: Lead Visual Design
Studio: Tectonic
Team: Ben Shown, Creative Direction; Leslie Ferguson, UX; Eric Braff, Motion
Prototype

Our team built out a search and browse flow that captured all of the work we did in this engagement. Working with our motion designer, I created the high-fidelity screens that went into our video protoype.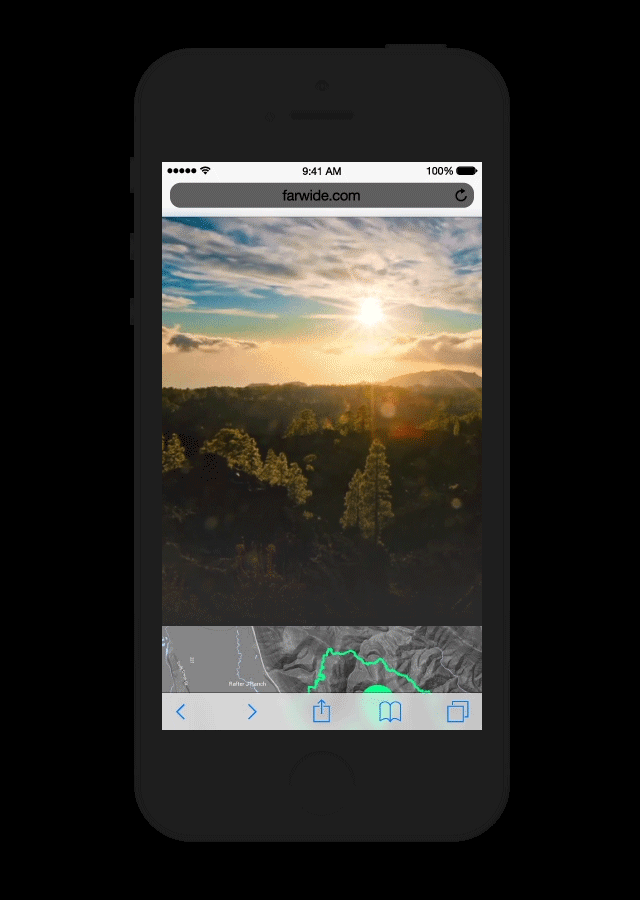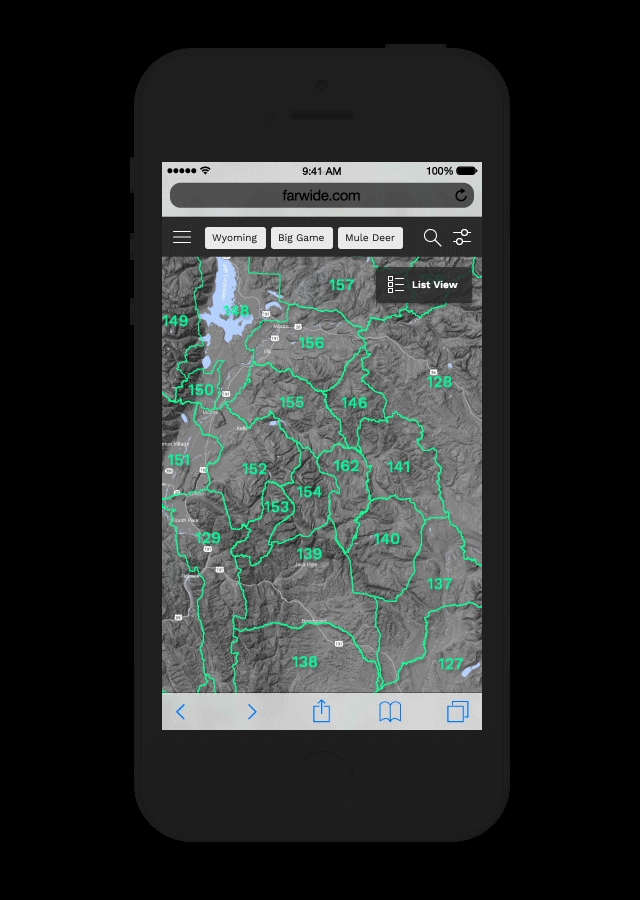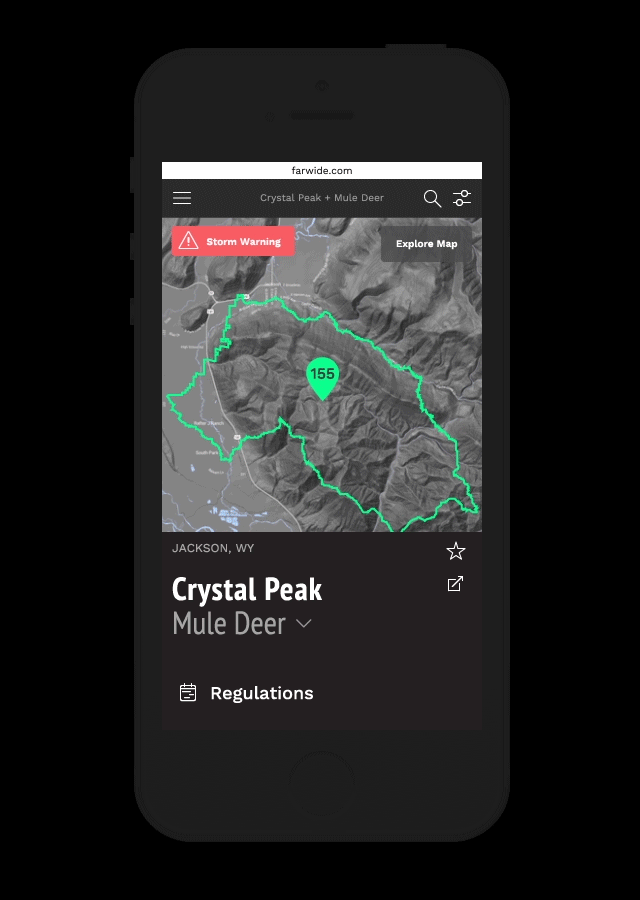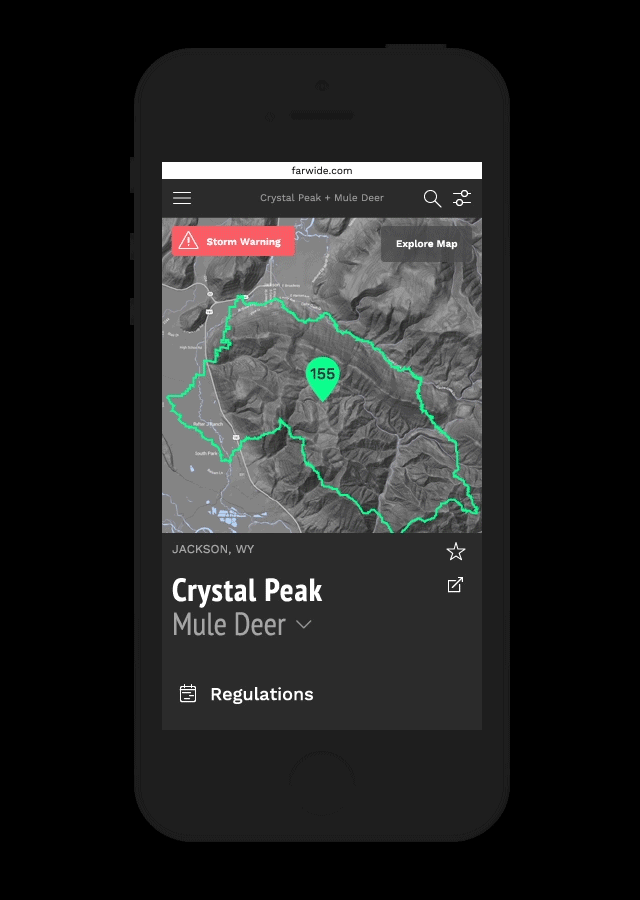 Responsive Design

The mobile browser experience was extended to the desktop experience and we specified breakpoints that would work best for different screen dimensions.

Graphite Mood Board

The client was looking for a modern outdoor aesthetic. Our team was inspired by the deep slate hues in nature that paired well with contemporary neon colors.

Typeface

We paired Work Sans and PT Sans Narrow to create a system that felt modern and clean, which took into consideration the need for condensed type in locations with long names.

Color

Neon colors were used as an identifier for the hunting and fishing verticals. The vibrancy of the neon green and blue popped on maps customized to fit within the graphite color scheme.

Iconography

We used a monoline icon style to pair well with an off the shelf weather icon set that the team would be implementing to show weather data.

Map Styling
The map is a big part of the experience when finding places to hunt and fish. We customized a google map to fit within the graphite mood board color palette. This style works well with the neon colors that would be used for map markers.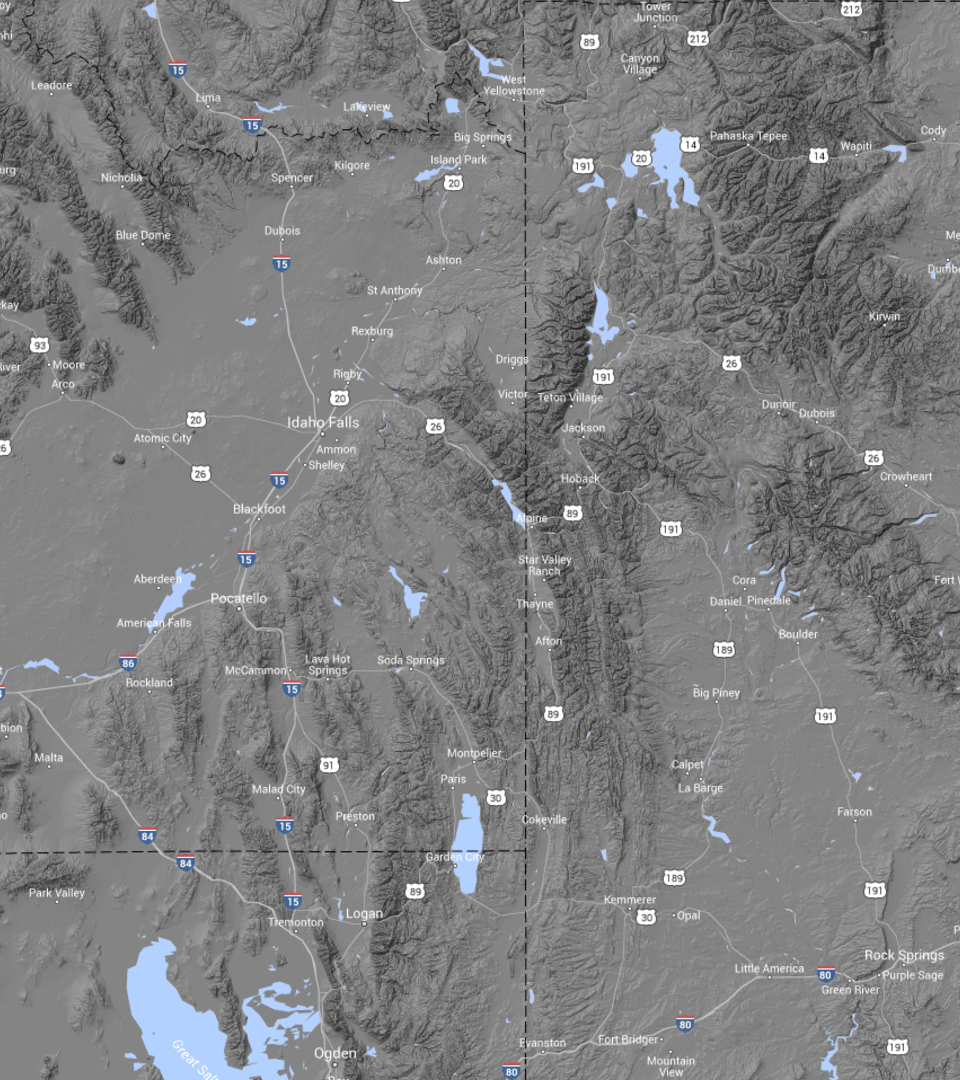 Area Cards
The area cards were designed to give users a peak into the key information about an potental area to hunt or fish. Location name/number and game type were most important, followed by seasonal details.